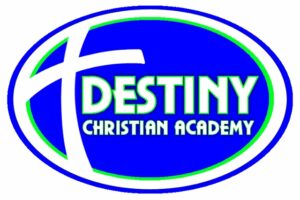 Find Us:
Phone: (307) 635-3759
Email: dcacheyenne@gmail.com
Monday – Friday: 7:45 AM – 3:30 PM
Early Release Time is 12:!5 pm.
Why Choose Destiny Christian Academy for Your Child's Education?
At Destiny Christian Academy, we offer Christ-centered, Bible-based, individualized curriculum for Kindergarten through the 12th grade. Flexible rolling start dates throughout the year ensure a seamless transition with minimal interruption in your child's learning schedule. Our dedicated supportive team plays a critical role in helping students achieve academic success while weaving God-honoring concepts into daily life lessons. The diverse student community is a welcoming,
positive environment; empowering each student to reach his or her full potential. "Training up a child in the way,"
requires commitment, perseverance and hard work.
We want to be your partner and school of choice in these
challenging times. Our belief is that Champions are made one day and one decision at a time.
A guide to the Abeka and Accelerated Christian Education (ACE) Curriculums:
Destiny Christian Academy is proud to offer two of the very best Christian curriculums for children of all ages.
Our Kindergarten and 1st grade classrooms use the comprehensive, biblically-based
Abeka
curriculum. For over 50
years, the Abeka curriculum uses a traditional philosophy of education focusing on Christian values. Solid, proven lesson plans allows teachers to focus students' attention on the material they need to learn in a sequence and a context that
works best for them. This is a comprehensive program, meaning material taught in one subject is reinforced in other
subjects as well. Instead of focusing on the outcomes, it focuses on building a strong foundation around intellectual,
moral, and spiritual learning.
Some examples of subjects the Abeka curriculum helps teach are:
 The importance of Christian holidays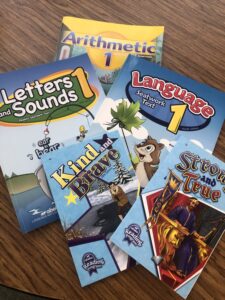 Accelerated Christian Education (ACE) curriculum is utilized for 2nd through 12th grade. This is an individualized Christ centered, bible-based curriculum that focuses on academic skill mastery. Using ACE, students learn not according to
their grade level or age, but to their understanding. Each subject contains lessons, questions, projects, and exercises in PACE workbooks. A self-instructional learning process lets students work at their own speed, completing their assigned
learning goals successfully. Children are exposed to the material multiple times, using different ways and are able to
master it.
The following foundational concepts are incorporated into the PACE workbooks:
 Integration of Biblical Principles (Scripture memory, wisdom principles)
 Godly Character Training (A.C.E. characters, 90 character traits of Christ)
 Mastery-Based Learning
 Built-In Reinforced System of Learning
 Individualized Learning
 Development of Critical Thinking Skills
 Socialization